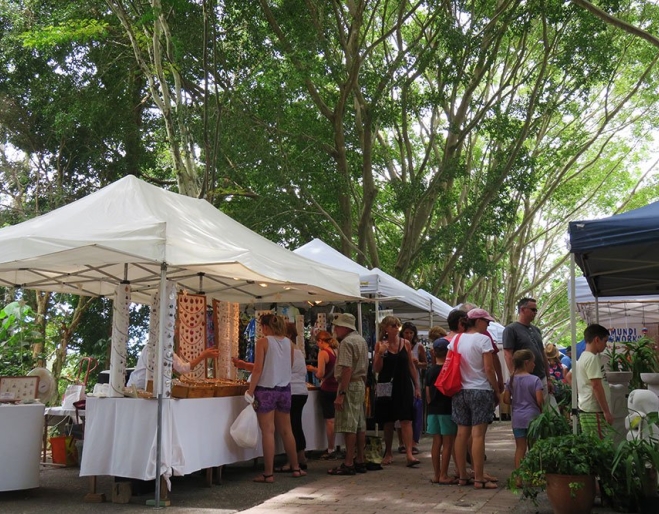 Eumundi Markets first began in 1979 and have now become Australia's biggest craft market, with over 600 stalls setting up beneath the heritage-listed fig trees in the historic town centre of Eumundi every week of the year.
Each stallholder 'makes, bakes, grows or sews' their wares especially for the markets, and each artisan places great importance on sourcing their products from the local region.
The result is a real community feeling, and the unusual opportunity to talk directly to the artisan before making a purchase. The 'locally made' policy also make Eumundi Markets a unique and inspiring place to visit and shop.
It is possible to complete the weekly grocery shopping at these markets as there are plenty of fresh fruit and vegetable stalls. However, most people wander around buying home grown designer garments, beauty products, or hand carved trinkets.
A highlight of Eumundi Markets is enjoying the vibrant live music while sipping a Sunshine Coast grown coffee, juice or home baked treat. There is also a popular corner of the market set aside for healing - the massages, reflexology sessions, or psychic readings come highly recommended.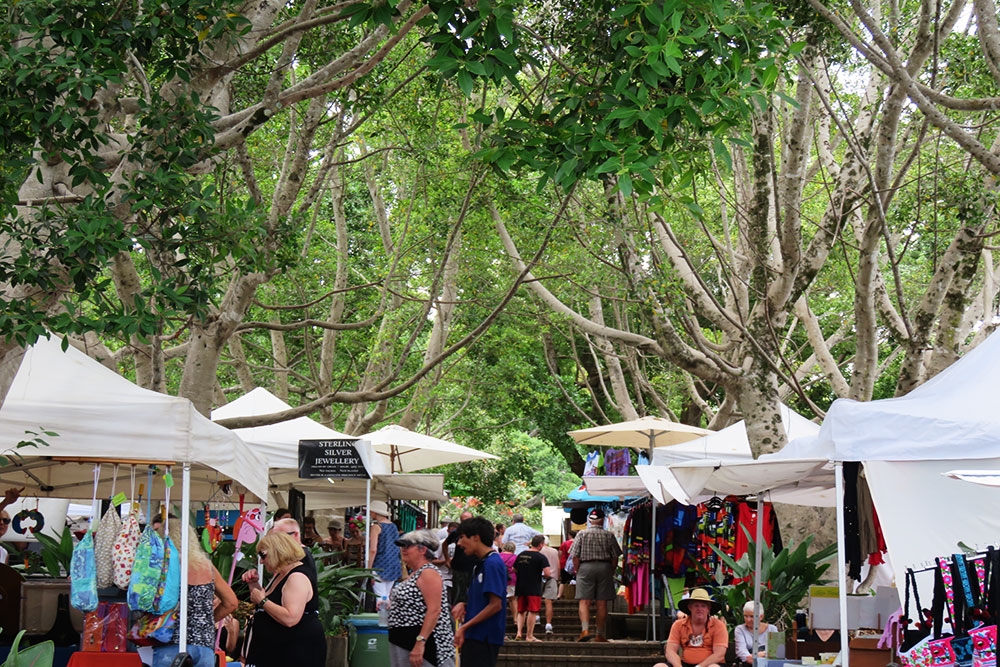 The market is proud to be plastic bag free, and Eumundi State School feed any compostable food scraps to their extensive worm farm. Historic Eumundi township itself is also worth exploring, with many boutique shops and cafes to enjoy.
Nice to know: Entry to Eumundi Markets is free and they are held rain, hail or shine.
Need to know: There is limited street parking, and plenty of parking in the surrounding fields for a fee of $5. This parking money is used to maintain the community facilities onsite at the markets.
By Lucy Hordern
Eumundi Markets
Memorial Drive
Eumundi
Wed 8-2
Sat 7-2
Map