Southern Downs & Granite Belt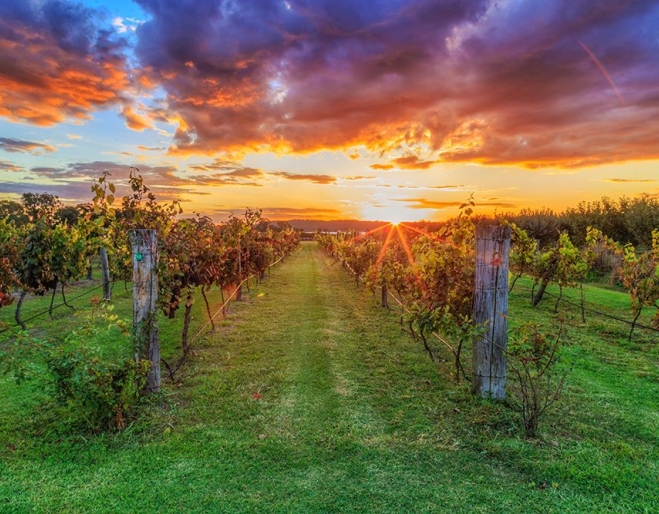 An easy two hour escape from Brisbane, the Southern Downs and Granite Belt is home to Stanthorpe, Warwick and a string of friendly villages. Think local food and wine, fresh air, time together and the restorative power of nature.
You'll find the perfect mix of breathtaking natural landscapes, immersive wine experiences, fresh local produce, a sense of living history and exhilarating events celebrated across four distinct seasons. Chat to the locals in a country pub, meet the winemaker at one of the cellar doors, tackle mountain peaks in World Heritage national parks, or watch a cowboy ride a bucking bull in Australia's rodeo capital.
Don't know where to start for your next weekend getaway? Check out these top 6 Must Do moments in the Southern Downs and Granite Belt to help you decide:
The Granite Belt is Queensland's premier wine region, giving you plenty of excuses to hit the wine trail to meet the winemakers at over 40 cellar doors. Let someone else do the driving on an escorted winery tour or join a bicycle tour. Not a wine fan? No worries.  Granite Belt's breweries and cideries make some exceptional drop,s too. 
Girraween National Park is dramatically speckled with natural rock formations and spectacular boulders balancing precariously on mountaintops, making this park incredibly unique (and totally Instagrammable!). In spring, spectacular wildflower displays splash colour among the granite. The 17 kilometres of trails offers walks for everyone.
The heritage of the region is unmistakable in the majestic sandstone buildings that still dominate Warwick and Stanthorpe and speak of a thriving history. Discover the history yourself by embarking on the Heritage and Historic Building Trails. Before you head off, pick up a copy of the trails at one of the Visitor Information Centres or download it here.
Celebrate the Seasons
The Southern Downs and Granite Belt celebrates four distinct seasons year round. During summer, fields of sunflowers line the highways. In autumn, trees turn to bright hues of gold and crimson. As Queensland's coldest region, come winter you can snuggle up in front of a fire and welcome frosts and the chance of snow. Read more here to decide when to visit.
Visiting Queen Mary Falls near Killarney is a must do on any trip. Choose between a short walk to the top of the lookout or embark on the full circuit. Head across the road to hand feed crimson rosellas and king parrots, and from late October to November, look out for fireflies and glow worms at dusk. Chase more waterfalls by heading off on the Falls Drive.
Start planning your trip! Head to the Southern Downs and Granite Belt website for travel advice, events calendar and things to do.
Southern Downs and Granite Belt is a valued partner of Must Do Brisbane.com