Mitchelton Farmers Market
Mitchelton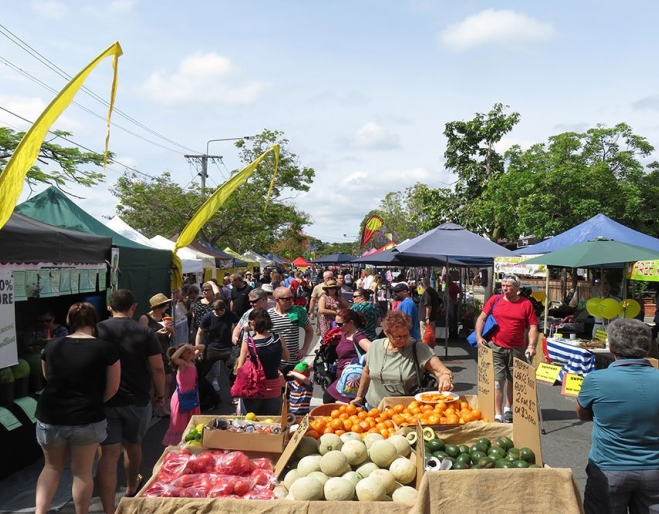 The first Sunday of each month sees several blocks along Blackwood Street close to all vehicle traffic, in order to accommodate the popular and colorful Jan Powers Farmers Markets.
This is the place to meet your growers face to face, and maybe even chat to the farmers about the best way to prepare their wonderful fresh produce.
For breakfast or brunch, market goers enjoy a huge range of delicious food ranging from real fruit smoothies to French crepes, German sausages, Greek yogurts and Turkish pizza. 
Follow breakfast with a visit to the Goat Pie Guy, or maybe buy some freshly caught seafood, Sunshine Coast strawberries, or locally grown organic meats. While you're there, be sure to explore the many cafes and shops dotted along Blackwood Street.
In a nutshell: A visit to the Jan Powers Farmers Markets at Mitchelton are an uplifting way to start your Sunday, just be prepared to take along a big smile and have your shopping basket at the ready.
Nice to know: Mitchelton Train Station is accessible directly from Blackwood Street and the bustle of the markets. Parking is available in the surrounding side streets.
by Lucy Hordern
1st Sun 6-12
Blackwood St
Mitchelton
Map