Your Guide to the Ultimate Winter Weekend
on the Southern Downs & Granite Belt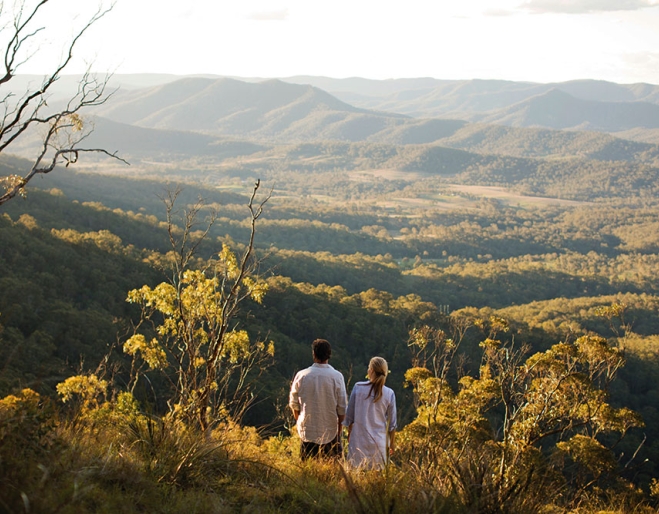 Want to experience a true winter this year? You're in luck! Simply head two hours south west to the coldest place in the state, where the mercury usually drops below zero during winter. The Southern Downs and Granite Belt is home to Stanthorpe, Warwick and a string of friendly villages. Think local food and wine, fresh air, time together and the restorative power of nature – sound good?
Here's how to spend 48 hours on a winter weekend escape to explore the Southern Downs and Granite Belt: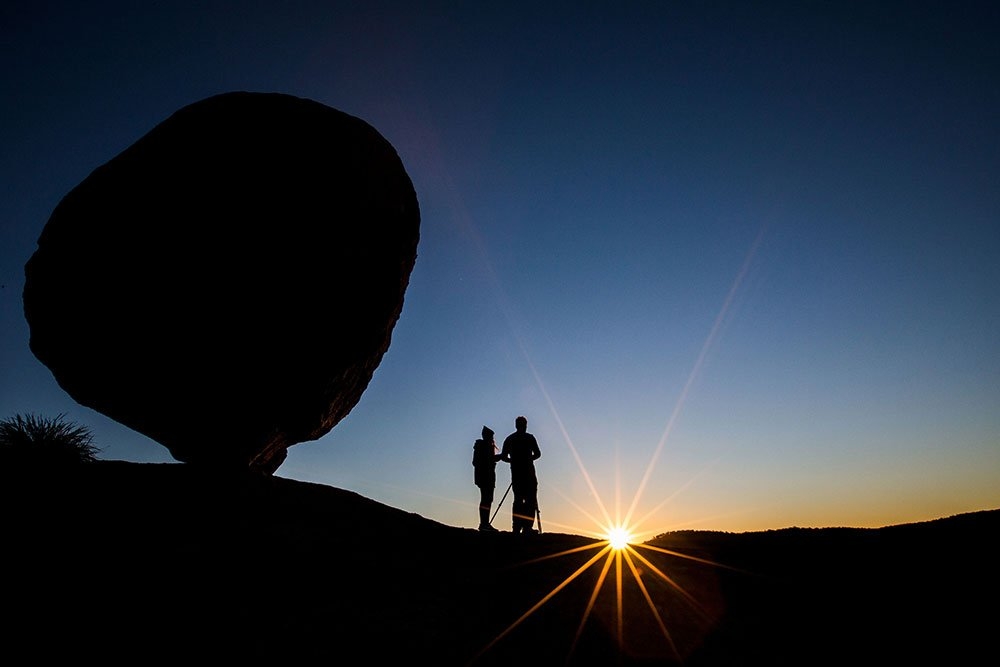 Historic Warwick, known for its roses and rodeo, features some of the state's finest original sandstone buildings. Step back in time on the Southern Downs Steam Railway or head off on a walking tour of the majestic heritage buildings. For dinner, enjoy chatting to locals in a country pub or head to one of the new restaurants celebrating local produce like Bluebird Kitchen & Smokehouse.
Girraween National Park and Mount Marlay
Winter is the perfect time for hiking, with crisp, cool and clear days. Nature lovers should head 30 minutes south to Girraween National Park to explore the walking tracks, granite boulders and spectacular views. The Granite Arch trail is suitable for all ages or choose the popular Pyramid climb for a challenge. Mountain bikers looking for an adrenaline rush should head to the trails at Mount Marlay, close to the Stanthorpe CBD.
The Granite Belt is Queensland's premier wine region and is home to over 40 cellar doors. Wine lovers should let someone else do the driving and embark on an escorted vineyard tour. If you're feeling more adventurous, bicycle tours are also available and suit all fitness levels. If you're more interested in the grain than the grape, head to the Brass Monkey Brewhouse or the Granite Belt Brewery, which also has a restaurant onsite.
From Stanthorpe, head one hour north east to Killarney, where you can explore the art galleries, museum and cafes in Willow St, before heading off to chase waterfalls. This scenic drive takes in Browns Falls, Daggs Falls and Queen Mary Falls. Stop at Queen Mary Falls where you can choose between a 20-minute or 40-minute walk and hand-feed the crimson rosellas across the road at Queen Mary Falls Caravan Park.
Tie in your trip with one of these huge winter events to get the most out of your stay. From Snowflakes in Stanthorpe, to Jumpers and Jazz in July, here's 5 winter events on the Southern Downs and Granite Belt to add to your calendar now.
Southern Downs Regional Council is a valued partner of Must Do Brisbane.com