Home Delivery Butchers
in Brisbane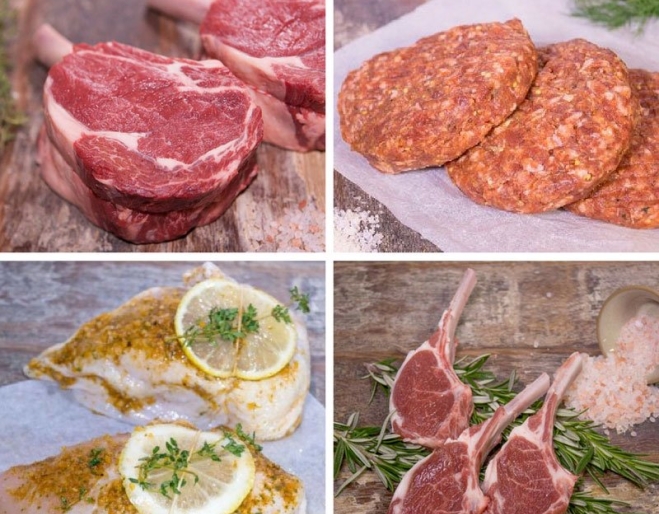 Here's a growing list of Brisbane butchers that are offering online shopping/orders with home delivery. Keep an eye on it as we will be adding to the list daily:
Meat at Billy's - The popular Rosalie and Ashgrove butcher offers free home delivery for orders over $100 but due to unprecedented demand order days are limited. 
Super Butcher - With plenty of stock in their mega stores, Super Butcher offers local delivery for orders under $200 for $27 and for orders over $200, delivery is free. 
Brisbane Bulk Meats - This longtime southside butcher (located in Greenslopes Rock'n'Roll Marketplace) offers home delivery for orders over $50 (with $10 delivery cost) and free delivery for orders over $100.
Carina North Quality Meats - The local eastside butcher delivers 100% Australian, finest quality MSA-grade and sourced meat straight to selected suburbs (only available for orders over $100 and delivery is free). 
Clancy James - This quality Brisbane butcher has 2 stores (Taringa and Yeronga) as well as an online shopping facility with delivery available to a selection of inner city, westside and southside Brisbane suburbs. 10 delivery for orders under $100, free delivery for over $100.
Fat Cow Gourmet Meats - This Kenmore online butchery delivers to Brisbane's westside suburbs within 5km of their store ($20 delivery charge for orders under $100 and free delivery to orders over $100) Delivery days are Monday, Wednesday & Friday.
Peter Augustus Craft Butchers - Offering a carefully selected range of dry-aged cuts, steaks, roasts, burgers, sausages, lamb and poultry for shopping online and free home delivery for orders over $100 to selected Brisbane suburbs.
Sherwood Organic Meats - Accepting bulk orders only, this is ideal for those with a large freezer and family to feed. They will contact you when your order is ready for delivery (or pick-up)
Maleny Angus Beef - All top quality meat comes straight from the farm, processed and cryovaced fresh in meal proportions perfect for storage on fridge or freezer. Delivery is free to Brisbane, Sunshine Coast, Gold Coast and Toowoomba.
Narangba Select Meats - This northside butcher is offering home delivery to suburbs within its delivery zone with orders taken via a form and emailed through to them. Orders under $50 have a delivery charge of $3.50 and over $50 free.
Clayfield Market Meats - This local butcher will home deliver for a minimum order of $50 to surrounding suburbs. Order before 12pm for next day delivery.
Two Butchers Orion - Get fresh or freezer packs of farm fresh grass fed antibiotic and hormone free meat home delivered by this quality Springfield butchery. Deliveries to surrounding Ipswich suburbs at a cost of $15-$20.
Low and Slow - The Tingalpa-based Low and Slow BBQ meat specialists are offering home delivery to the northside on Tuesday and Friday and southside on Wednesday and Saturday. Home delivery is $25 or free for orders over $100.
Deagon Bulk Meats - This inner bayside butcher offers home delivery to postcode 4017 free (minimum order $35) and to extended surrounding suburbs for $5 (minimum order $60).
A & M Meats - This Mt Gravatt butcher is offering home delivery to Mt Gravatt, Mansfield, Greenslopes, Holland Park, Nathan, Wishart and Tarragindi for orders that are a minimum of $50.
Mr Meaty Butchers - The Wishart butcher shop will deliver free to your door on Monday, Wednesday & Friday, and, for orders over $100, delivery 7 days.
The Butcher Shoppe - Cannon Hill's fave butcher is doing home delivery (check out their great weekly specials!) to these postcodes: 4151, 4152, 4153, 4154, 4169, 4170, 4171, 4172, 4173, 4174, 4178, 4179. Order before 11am for same day delivery.
Kilcoy Quality Meats - Delivering to your door on Brisbane's notrhside every Thursday & Saturday, some of the Somerset Region's finest quality chemical & hormone free fresh produce.
Meat You Here - The Greenslopes mall butcher is now doing home delivery starting from April 2nd